the story of a lady and a young woman
Marvelous Cheese Muffin
Filed under: Cemilan Manis | Tags: | May 19th, 2007
Post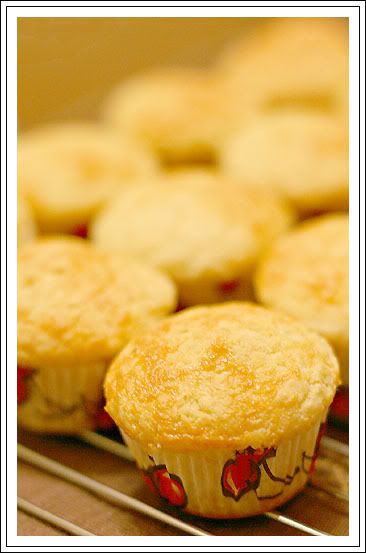 Ingredients:
Makes 1 dozen muffins.
1 3/4 cups all-purpose flour
1 tablespoon baking powder
1/2 teaspoon salt
2 tablespoons granulated sugar
1 large egg
1 cup milk
1/4 cup butter or margarine, melted
1/2 cup shredded cheddar cheese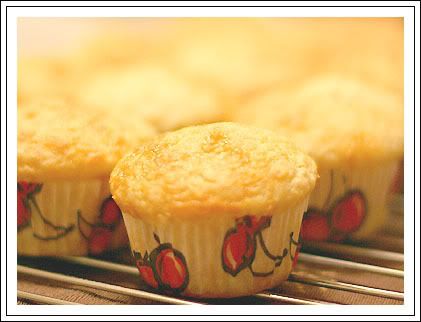 Directions:
1. In a large bowl, combine flour, baking powder, salt, sugar, and shredded cheese ; mix well. Make a well in the center of the mixture.
2. In another bowl, combine egg, milk, and melted butter; add to the flour mixture, stirring just until moistened. Spoon into greased muffin tins, filling two-thirds full.
3. Bake at 400°F (205°C) for 25 minutes.
Source Recipe : Vania's Online Kitchen