the story of a lady and a young woman
(Seri #123) : The Story Behind
Filed under: Emak-General | Tags: | March 14th, 2008
Post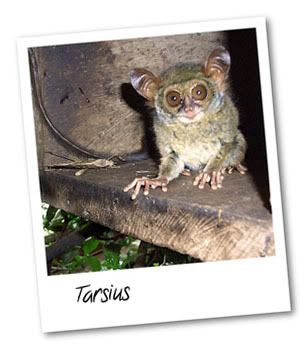 Title : Tarsius
If you have time while visiting Manado – it is recommended to visit Tangkoko National Park to see the big-eyed Tarsius Monkey at the size of a child's fist. Tarsius is categorized as the smallest primate in the world.
We did not go to Tangkoko National Park because it takes a lot of time. Lucky, Kaka Cemara managed to go to Bitung with her Grandmas and Aunty where there is a private little zoo to see Tarsius.
Thank you for taking the picture, Ka.