the story of a lady and a young woman
(Seri #80) : The story behind
Filed under: The story behind | Tags: | May 16th, 2007
Post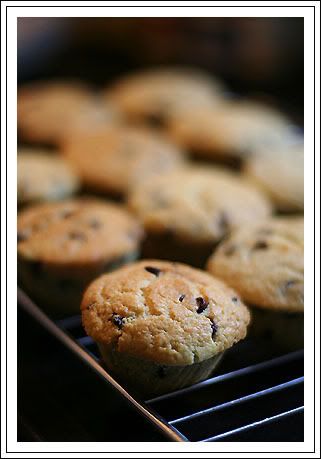 Click photo for better viewing
Title : What a good combination!
After a tough pilates class in the morning and continued by working in the kitchen on some dishes for lunch and dinner – I closed my day in the 'office' (read = kitchen) by making a good smell coming out from the oven.
Lately I am so in the need for having something moist, soft, and yummy to accompany my cup of coffee
but, it must be coming from my own kitchen.
Made myself Chocolate Chip Muffins !
Yummy!